Dr. Markus Neteler, a physical geographer, is co-founder and senior consultant at mundialis GmbH & Co. KG, a geospatial analysis and remote sensing company based in Bonn, Germany.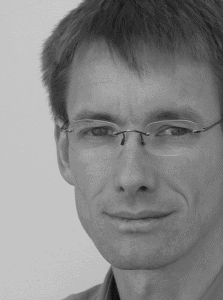 Prior to founding the company, he worked for 15 years as a scientist in various research institutions in Trento, Italy, focusing on health, biodiversity, GIS and earth observation. During this time as the head of the GIS and Remote Sensing Unit at the Research and Innovation Centre of the Fondazione Edmund Mach, Trento, Italy, he was task leader in several EU projects and managed national and international projects. Since 2015, he invests his experience in remote sensing, analysis of large geodata and development of free and open source GIS software at mundialis, where, in addition to strategic business development, he has mainly contributed to building up the areas of Earth observation and cloud computing (in particular actinia). In addition to participating in EU research projects, mundialis works for customers such as Deutsche Telekom, ESA and WHO.
Markus Neteler is a founding-member of the FOSSGIS.de (D-A-CH), GFOSS.it (Italy), and the Open Source Geospatial Foundation (OSGeo). He is author of several books and chapters on GRASS GIS and various papers on GIS applications. Being passionate about Open Source GIS, he became a GRASS GIS user in 1993 and a developer in 1997, coordinating its development since then as the Project Steering Commitee chairman till 2020. He is active as the treasurer and release manager. In September 2006, he was honored with the Sol Katz Award for Geospatial Free and Open Source Software (GFOSS).
Contact me at: <neteler@mundialis.de>
References: